Our guide to the best seasonal wedding flowers
Whatever time of the year you're planning your wedding, you can look forward to choosing from an array of beautiful blooms! From the muted palette of a vintage summer celebration, to the rich tones of a magical winter wedding, seasonal flowers are the key to creating the style and the mood of your happy day, not to mention the savings to your wedding budget you can make with flowers that are readily available.
Wedding flowers Liverpool
As the North West Regional Winner at the English Wedding Awards 2018, we pride ourselves on our ability to create bespoke flower arrangements to match your individual style. Whatever your vision for your special day, let us, your Liverpool florist, talk to you and make your wedding flower dreams come true. Why not call us today or visit our Booker Wedding, Wedding Flowers Gallery of Real Weddings
In the meantime, let us take you through our guide to the best seasonal wedding flowers.
Flowers for a Summer Wedding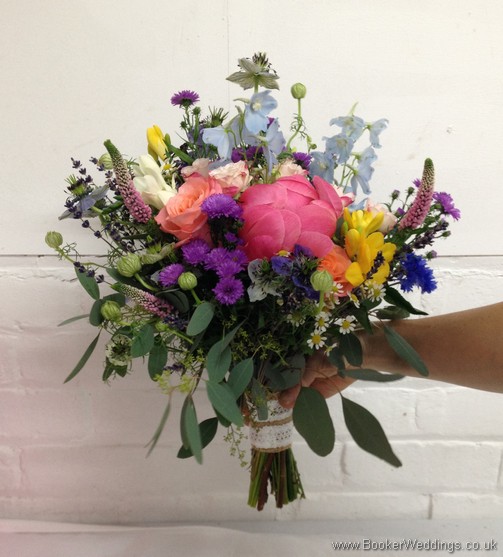 What can be more romantic than the scent of flowers on a warm summer breeze?
The sweet perfume of sweet peas, roses, delphiniums, and hydrangeas conjures up the image of an English country garden.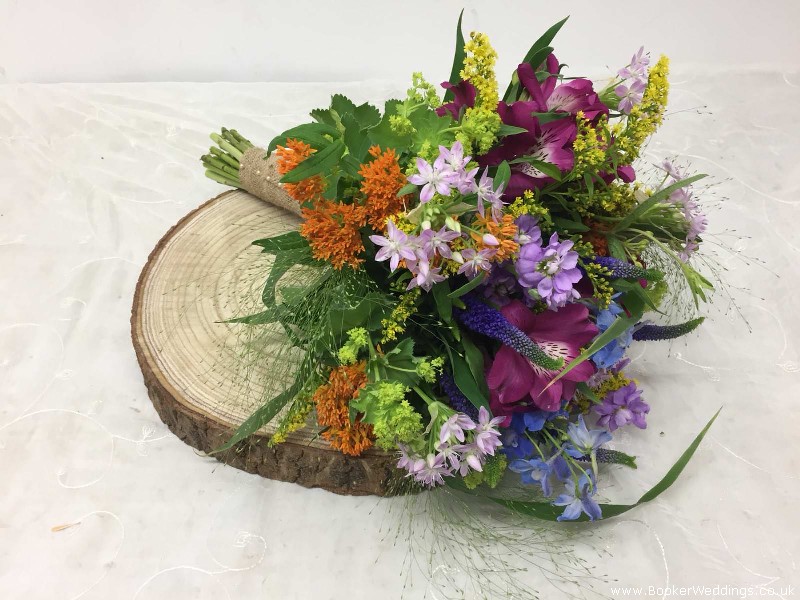 Light coloured flowers, pinks, whites, blues and lilacs are often chosen to compliment a summer wedding, or if bolder colours are more your thing, why not opt for a more exotic look?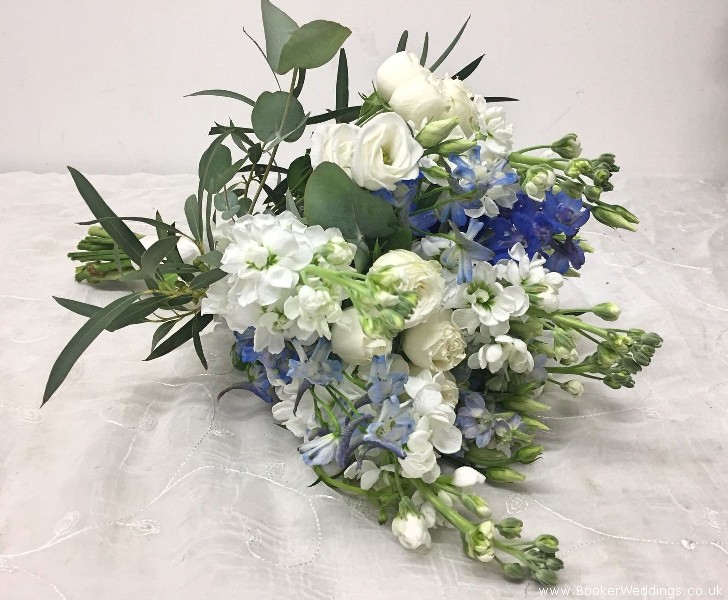 Nothing says summer like a simple arrangement of sunflowers, or the tropical vibe of bright hibiscus flowers in a wedding bouquet.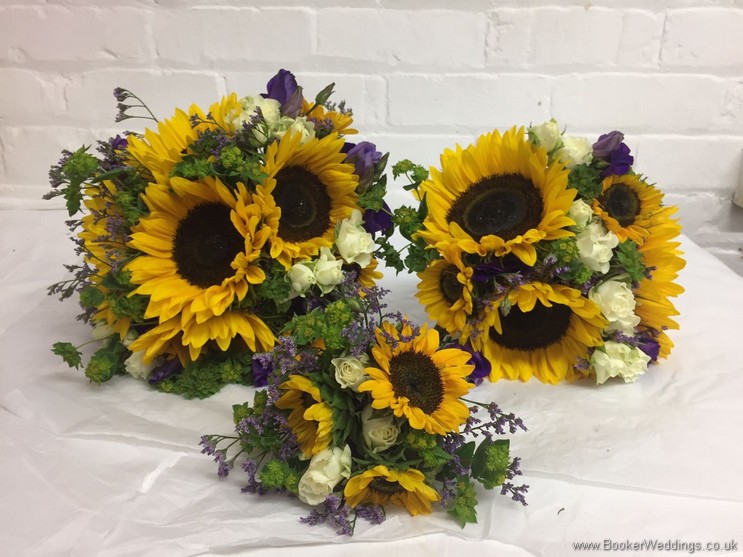 Some of our favourite summer flowers are: Agapanthus, peonies, roses, stocks, hydrangeas, dahlias, sweet peas, nigella, strelitzia, ginger and heliconia.
Flowers for a Spring Wedding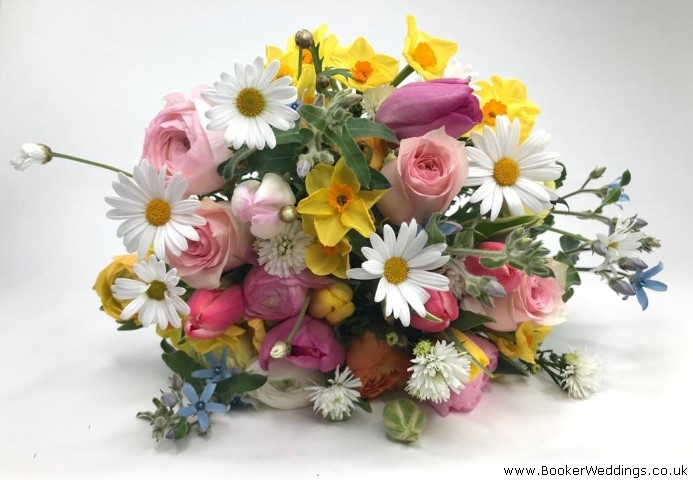 Spring is the time nature comes to life and you can find an abundance of beautiful blooms to compliment your wedding day.
Whilst popular trends at this time of year range from delicate pastels to bright spring hues, it's important to remember that your special day is all about you.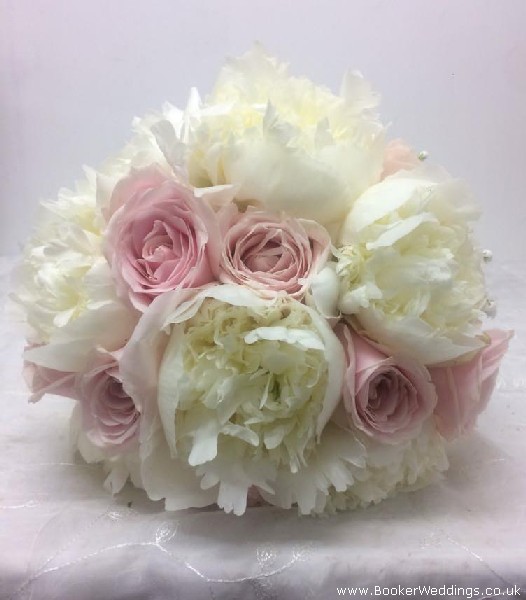 We can create stunning flower arrangements bespoke to your individual vision of your wedding day.
Springtime brings classic flowers to the fore, from the elegance of tulips, to strong scented hyacinths and the simplicity of daffodils and narcissi.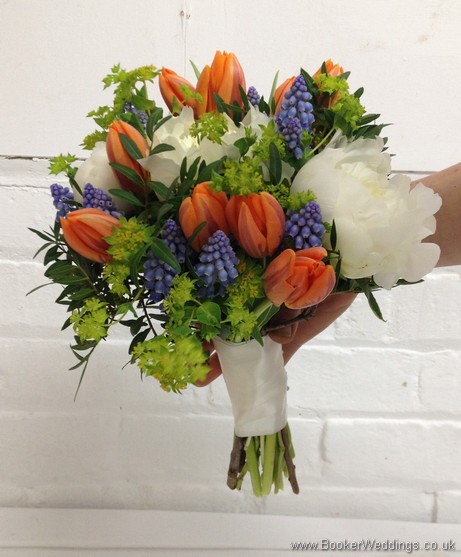 Some of our favourite spring flowers are: Anemones, hyacinth, ranunculus, tulips, sweet peas, peonies, lily of the valley, muscari, lilac, narcissi, peonies, roses.
Flowers for an Autumn Wedding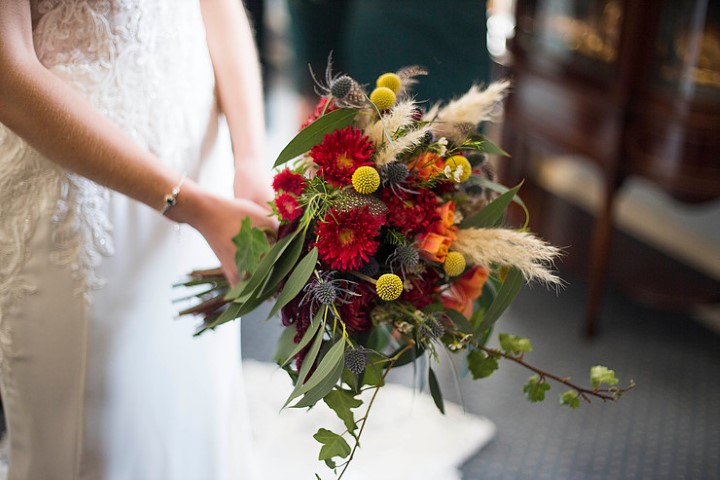 This is the firework season, so why not get creative with your own display of vibrant, warm coloured blooms?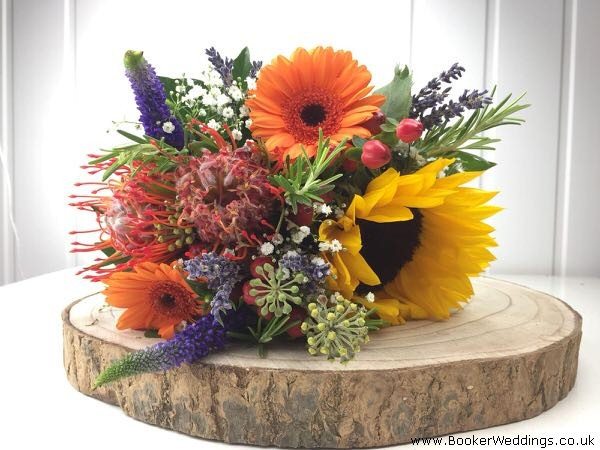 Striking arrangements can be made from autumnal flowers. Whether you prefer the rich tones of magenta, purple, orange, burgundy and red, or a more delicate approach, this is the season of the anemone, aster, astilbe, carnation, chocolate cosmos, dahlia and delphinium.
What could be more beautiful than a flower arch of deep red roses, or hand tied posies of freesia, lilies, lisianthus, orchids, and ranunculus?
Some of our favourite autumn wedding flowers are: Acacia, calla lily, delphinium, gerbera, iris, lisianthus, phlox, nerine, hypericum, roses, stephanotis, alstroemeria.
Flowers for a Winter Wedding

'Tis the season to get married - if you're considering saying 'I do' in a winter wonderland, this really is the time to get seasonal! Contrast that crisp winter air with a rich colour palette of whites, reds and purples.
For the traditionalists amongst us, dark green holly and deep red berries ring in that festive tone, not forgetting a stolen kiss under the mistletoe.
Popular choices are the vibrant amaryllis and for the height of romance at this time of year, the beautiful Christmas rose.
Some of our favourite winter wedding flowers are: Anemone, ranunculus, calla lily, rose, berries and evergreens, amaryllis and orchids.
Our fully trained florists use only the freshest of flowers and with over 30 experience helping couples celebrate their happy day, you know we're the Liverpool florist that will arrange your flowers with love.
We can make your Wedding flowers bespoke to your needs. Why not call us and arrange a FREE Wedding Consultation with us to discuss your vision for your special day. We look forward to hearing from you soon!