Colour of the Year for 2021 – Ultimate Gray and Illuminating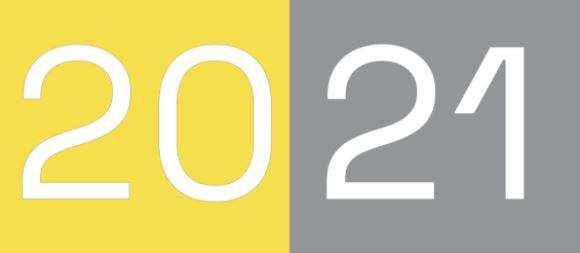 Booker Weddings, award-winning Liverpool Wedding Florists, are looking to the year ahead (following the year we have just had!) and are particularly excited for the new Colour of the Year which has just been announced by Pantone.
The new colour of the year for 2021 is Ultimate Gray and Illuminating which is a marriage of colour conveying a message of strength and hopefulness that is both enduring and uplifting.
Ultimate Gray (Pantone 17-5104) is emblematic of solid and dependable elements which are everlasting and provide a firm foundation.
Whereas Illuminating (Pantone 13-0647) is a bright and cheerful yellow sparkling with vivacity, a warming yellow shade imbued with solar power.
These two independent colours that come together to create an aspirational colour pairing, conjoining deeper feelings of thoughtfulness with the optimistic promise of a sunshine-filled day.
Executive Director of Pantone Leatrice Eiseman said the union of an enduring Ultimate Gray with the vibrant yellow Illuminating expresses a message of positivity supported by fortitude. Practical and rock-solid but at the same time warming and optimistic, this is a colour combination that gives us resilience and hope. We need to feel encouraged and uplifted; this is essential to the human spirit.
PANTONE Ultimate Gray and PANTONE Illuminating, two independent colours that highlight how different elements come together to support one another, best express the mood for Pantone Color of the Year 2021.
Practical and rock-solid but at the same time warming and optimistic, the union of PANTONE Ultimate Gray and PANTONE Illuminating is one of strength and positivity. It is a story of colour that encapsulates deeper feelings of thoughtfulness with the promise of something sunny and friendly.
A message of happiness supported by fortitude, the combination of PANTONE Ultimate Gray and PANTONE Illuminating is aspirational and gives us hope. We need to feel that everything is going to get brighter – this is essential to the human spirit.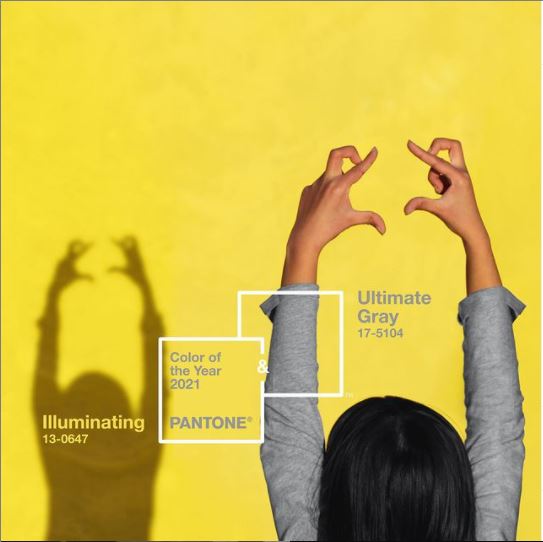 How to Use the 2021 Pantone Colour of the Year at your Wedding?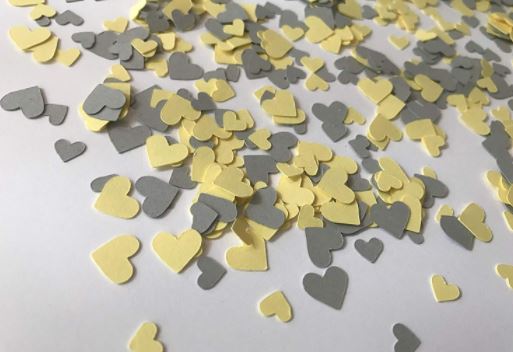 Liverpool Wedding Specialists Booker Weddings, on Booker Avenue Liverpool believes this marriage of colours is set to be a big wedding trend for 2021.
A multi-coloured pallet of two or more colours combined is definitely going to be a big trend for 2021 Weddings and Ultimate Gray and Illuminating Yellow is the perfect choice for this.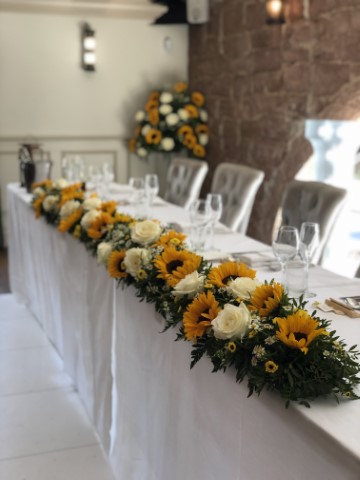 Just imagine the pop a yellow buttonhole would make on a gray suit. Likewise, a bright yellow bouquet would make a statement against a gray bridesmaid dress. If you wanted a multi-coloured pallet then Navy also compliments these two colours perfectly together with white, ivory and creams.
There are lots of ways they can both be incorporated into your Liverpool Wedding, from stationery, bridesmaid dresses, groomsmen suits, favours and of course Liverpool Wedding Flowers and it can work across all seasons.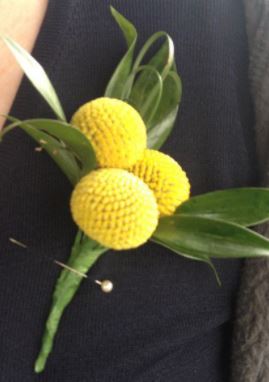 Although gray fresh flowers are not an option, gray foliages such as eucalyptus, dusty miller, lambs ear, and salvia together with gray brunia balls and silver accessories would look beautiful.
In comparison, there are lots of yellow wedding flowers to choose from, the most popular being the rose. However, there are also some yellow wedding flowers you might not have thought of including; alstroemeria, antirrhinums, dahlia, achillea, craspedia, cymbidium orchids, calla lilies, carnation, daffodil, freesia, gerbera, helenium, iris, lily, limonium, ranunculus, spray carnation, solidago, sunflower and vanda orchid.
If you are planning a Winter Wedding, Yellow Wedding Flowers such as roses, sunflowers, carnations, craspedia and alstroemeria would look perfect teamed with silver winter foliages such as eucalyptus and bruina balls. Alternatively, you could have a wider colour pallet and include blues, greens and pale pinks like this bouquet pictured here.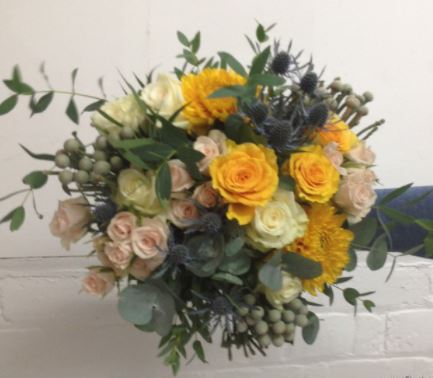 If you are planning a Spring Wedding, Yellow Wedding Flowers such as daffodils, freesia, yellow iris combined with other spring seasonal flowers and silver foliages like this bouquet pictured makes a perfect Spring Wedding Bouquet.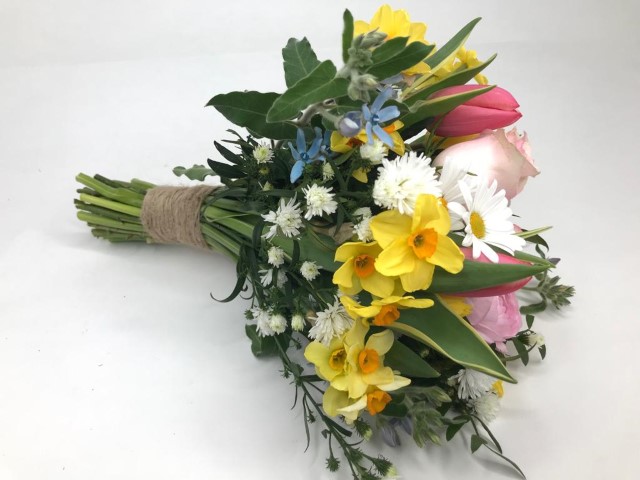 In May/June the popular Peony is available and looks beautiful when paired with sunny yellow Summer Wedding Flowers such as roses, tanacetum (daisy), freesia and craspedia balls like in this picture below.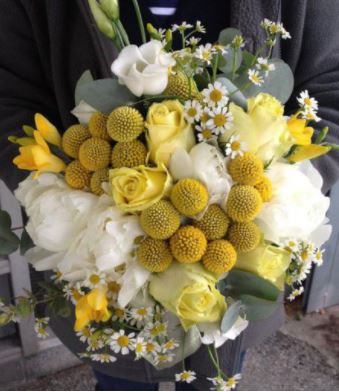 The options are endless and as Yellow symbolises happiness and joy and can increase the positive energy in a room - what better colour to have on your Wedding Day.
However, if you do not want a lot of yellow, you could opt for ivory/cream flowers with a small hint to inject a bit of colour, with gray foliage to complete the look.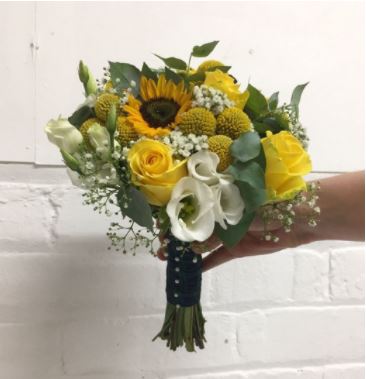 To get more classic wedding inspiration, visit our Pinterest board or contact us for a free Liverpool Wedding Flower Consultation.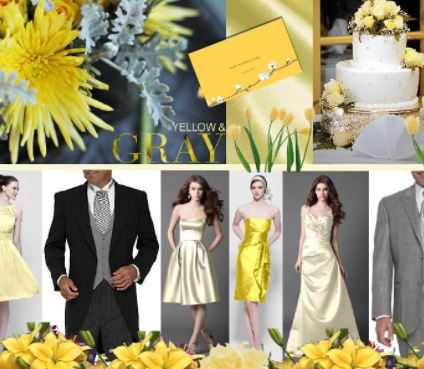 Booker Weddings | Award Winning Liverpool Florists | Bridal Florists | Wedding Flowers | Liverpool Wedding | Liverpool Bride | Liverpool Florist | Booker Avenue Allerton Liverpool L18 4QY